Fiera Milano, dmg Events, MP Singapore, DesignSingapore Council and Singapore Tourism Board launch the inaugural FIND: Design Fair Asia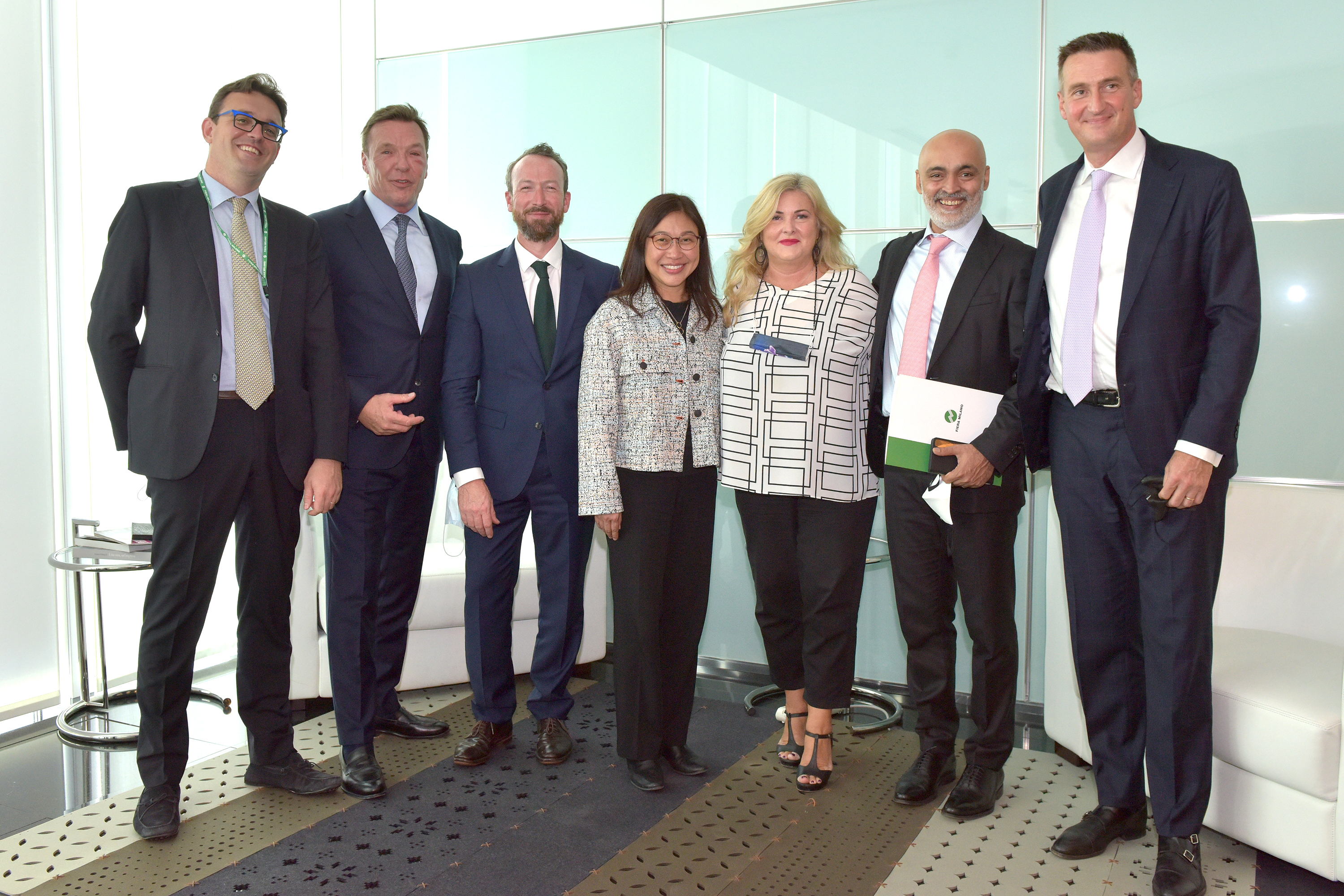 05 September 2021, Milan and Singapore - Fiera Milano, dmg events, MP Singapore, DesignSingapore Council and Singapore Tourism Board signed an MOU (Memorandum of Understanding) today to officially launch FIND: Design Fair Asia. Anchored in Singapore, FIND (Furniture, INteriors and Design), is the first new international design fair to emerge in the neo pandemic period; and will also be the official trade fair of Singapore's design festival. With at least three annual editions planned from 2022 to 2024, the inaugural edition of FIND will take place in Singapore from 22 to 24 September 2022.
Held in a hybrid format, FIND: Design Fair Asia will present a forward-thinking mix of country pavilions integrated with futuristic trend exhibits from independent brands and creators, alongside a 365 digital platform that will allow audiences to meet and get access to exhibitors before the start of, during and after the fair.
Brought to you by Fiera Milano (organisers of HOMI, MADE Expo and hosts of Salone del Mobile), dmg events (organisers of Index and a global ​ portfolio of Interior Design, Hotel and Hospitality exhibitions and conferences as well as ​ and design forums, networking and digital communities across the Middle East, Africa, Europe and the USA) and MP Singapore (a global events agency with more than thirty years of exhibition and conference organising experience and owners of the International Furniture Fair Singapore, IFFS), this new and unique event at the heart of Asia is being created in close partnership with DesignSingapore Council and the Singapore Tourism Board.
Singapore is widely recognised as the world's gateway to Asia, a leading design capital and global node for business, lifestyle and cultural events. These strengths will enable international designers, buyers and industry players to discover and connect with a rich and diverse business community and design talent pool from across Asia.
FIND: Design Fair Asia will run for three days at the iconic Sands Expo and Convention Centre, and is expected to receive about 500 exhibiting brands and 15,000 key decision makers and influencers virtually and in-person from the design and furniture sectors along with an important global media contingent.
Under the MOU, the parties will also collaborate on industry knowledge and innovation exchange and growing FIND into Asia's leading tradeshow for the furniture, interior, and design sectors. The annual event will bring significant value to Singapore's positioning as a global hub for design and business events.
Commenting on this global launch, Luca Palermo, CEO of Fiera Milano said: "With the debut of Find, Fiera Milano continues to preside over one of the most representative production sectors of Made in Italy in the world. FIND will be the new fair dedicated to design in Southeast Asia, one of the largest markets in the world as well as a strategic area to expand our business. Singapore is the perfect gateway to this area not only for the city's infrastructure and the several top-level trade fairs, but also for the business opportunities aimed to the Italian companies. An operation that strengthens the synergy with dmg events, a strategic partner for starting successful initiatives like this one".
Christopher Hudson, President of dmg events, said: "We are all very excited by this global opportunity. FIND fills a real gap in the market for a curated design global centerpiece that will service the fast growing and evolving needs of Asian customers. Singapore offers us the perfect regional hub from which we can connect the West to the East and help catalyse growth and creative collaboration. FIND has already secured strong global partnerships which pave the way for a really exciting launch in September 2022".
Andrew Phua, Executive Director, Exhibitions & Conferences, Singapore Tourism Board, said: "STB is thrilled to announce a long-term collaboration with top-tier global event organisers to launch FIND: Design Fair Asia in 2022. This partnership reflects the industry's sustained confidence in Singapore as a leading business events capital, and in the bright future of the MICE industry. FIND is uniquely positioned to bring in the best and most innovative of the global furniture, interiors and design industries, with a particular focus on Asia Pacific. Singapore is proud to host this event across three successive years and to uphold our reputation as a safe, trusted, and innovative MICE destination".
Mark Wee, Executive Director of the DesignSingapore Council, said: "As a UNESCO Creative City of Design, Singapore is delighted to connect the East and the West meaningfully by hosting country pavilions, global brands and independent designers from both sides of the world. FIND: Design Fair Asia will build on Singapore's longstanding position as a springboard to Asia. We're also excited to shine the spotlight on established and emerging design talent from our very own region through a specially curated Southeast Asian showcase. We believe that this platform will spark fruitful new exchanges and collaborations in the years to come".
Jason Ng, Executive Director of MP International remarked: "This anchor-trade event of design-led products is a welcome platform for key buyers in the hospitality sector as the tourism industry gradually recovers and investment interest is expected to pick up. A burgeoning interest in hospitality assets continues to be observed in many markets in Asia and championing the use of design, especially from an Asian perspective can serve as a strategic tool for competitive advantage in a global climate. This collaboration will step-up Singapore's positioning as a global design hub and we look forward to the launch of FIND".
---
For further information, please contact: [email protected]
For more general information about FIND, please visit: www.designfairasia.com