OLIVIA LEE Studio designs first flagship store for Two Lips, a luxury intimate skincare brand in Singapore
Two Lips, a luxury intimate skincare brand by Spa Esprit Group, is opening its first flagship store.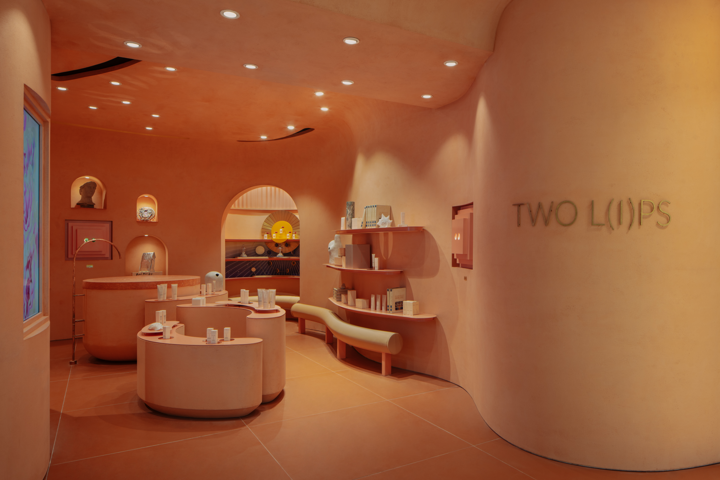 This is a milestone for the brand and also makes this the first-ever physical store dedicated to vulva care in Singapore. ​ Designed by OLIVIA LEE Studio, the store will aim to demystify intimate care as well as foster curiosity and appreciation for women's bodies.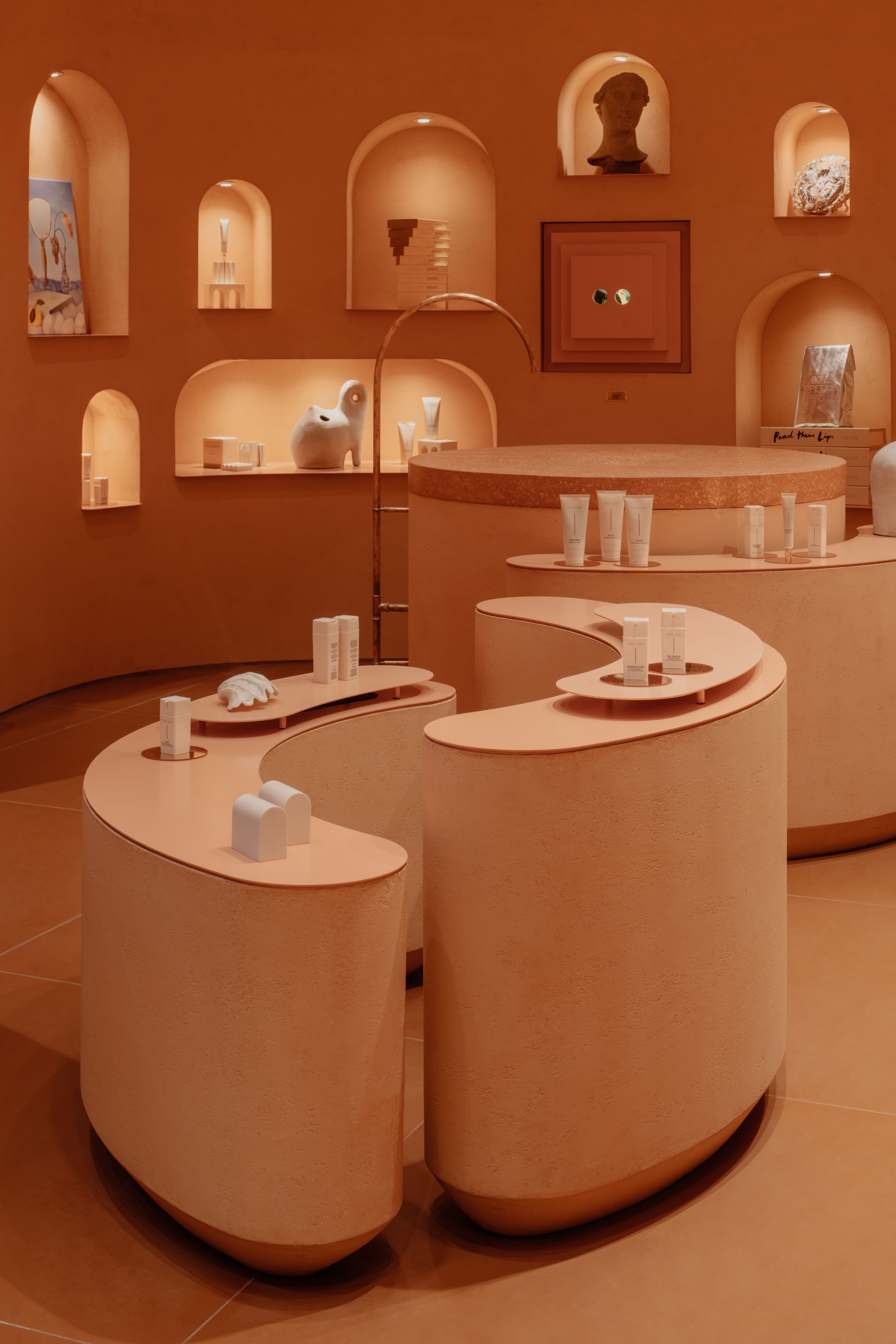 OLIVIA LEE Studio has created the concept of a modern-day curiosity shop for Two Lips, creating an atmosphere that is welcoming, intriguing and intimate, where the curious and the bold feel equally at ease to explore the Two Lips universe. ​ Lee took her inspiration from the idea of "Curiosity shops" that originated in Europe; places where rare curios, objet d'arts and antiquities from around the world were collected, displayed and sold. ​ ​ And while they were shops, they were also significant nodes of social, cultural and intellectual exchange. ​ ​ She has reimagined this idea for the Two Lips flagship and its contemporary customer; showcasing products alongside a selection of thematic and thought-provoking art projects specially commissioned by Two Lips to create open and honest conversations around vulva care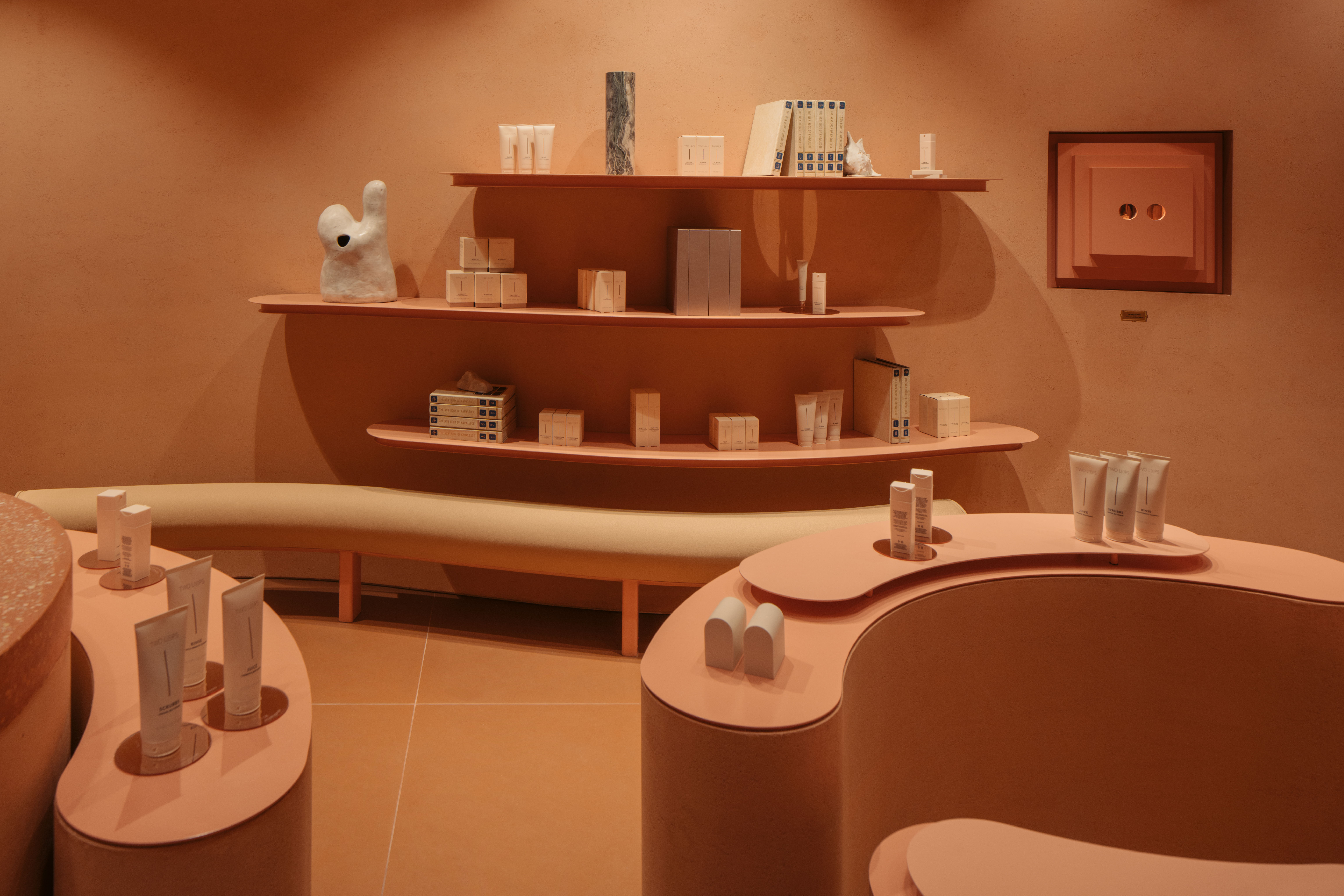 In wanting to create an atmosphere of warmth and refuge, Lee took her material and colour palette from shades of earth and clay. ​ ​ There was a desire to evoke a sense of the elemental, as if the Two Lips customer was venturing into a sacred place. As such, the 500 square foot space is transformed through curvaceous walls into a cavern-like space with antique-pitted mineral clay finished walls in a terracotta hue. Large rust-coloured glazed porcelain tiles from Italy line the floor. The aggregates of the custom cast terrazzo sink top are inspired by shades of earth. Lastly, the custom tap completes the warm and sensual colour palette of the space with its brass and copper accents.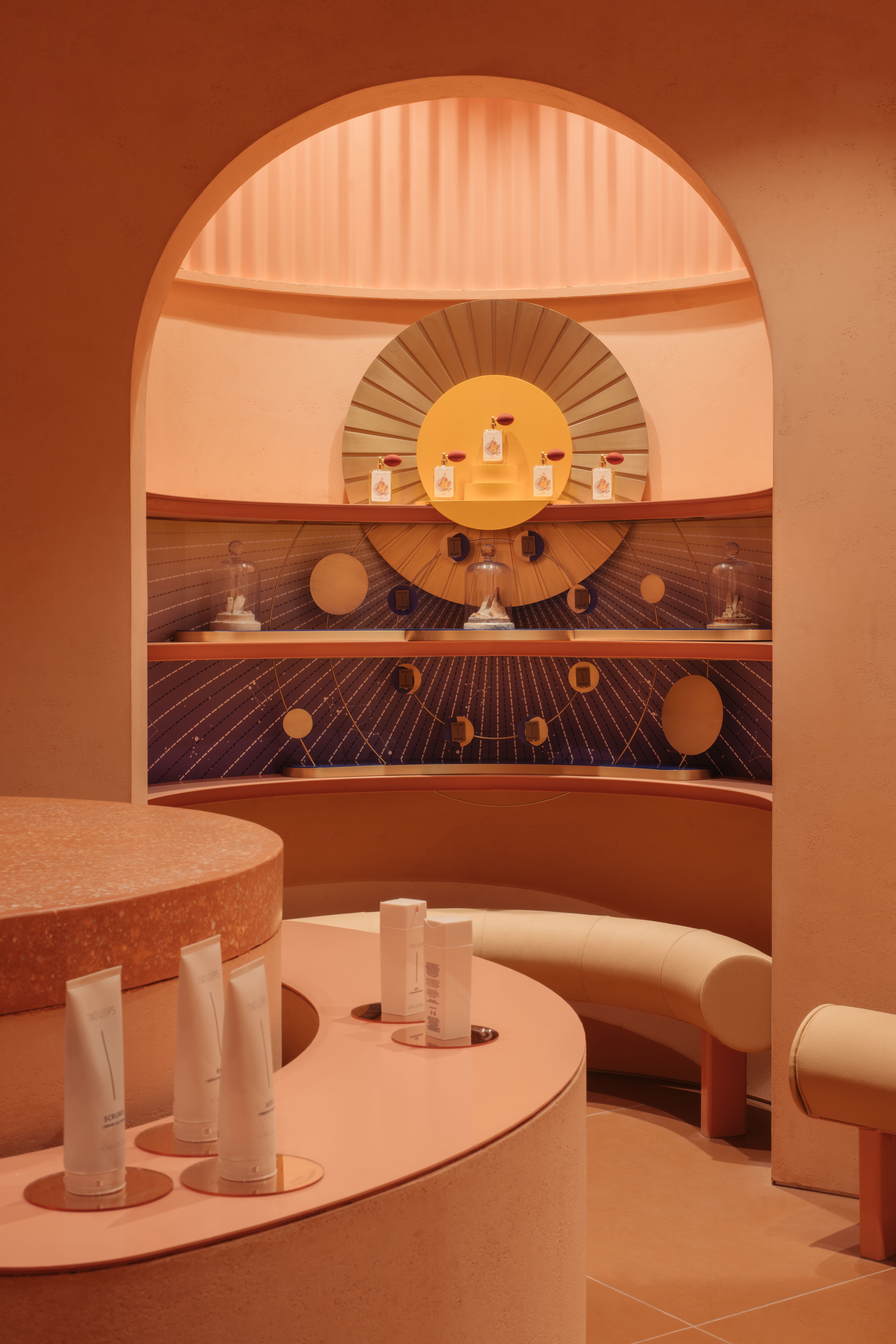 One of the boldest and most original design choices for the store is the way in which key retail features are obscured behind peepholes and hidden within bespoke ceramic cloches. In a noisy retail landscape, this sets the store apart as an oasis of calm and consensual storytelling, empowering the Two Lips customer to seek out as much information as they want and encouraging them to discover the many layers and secrets to the store on their own terms. And, inspired by raree shows of the past, these peephole elements play on the tension of privacy and voyeurism, curiosity and intrigue.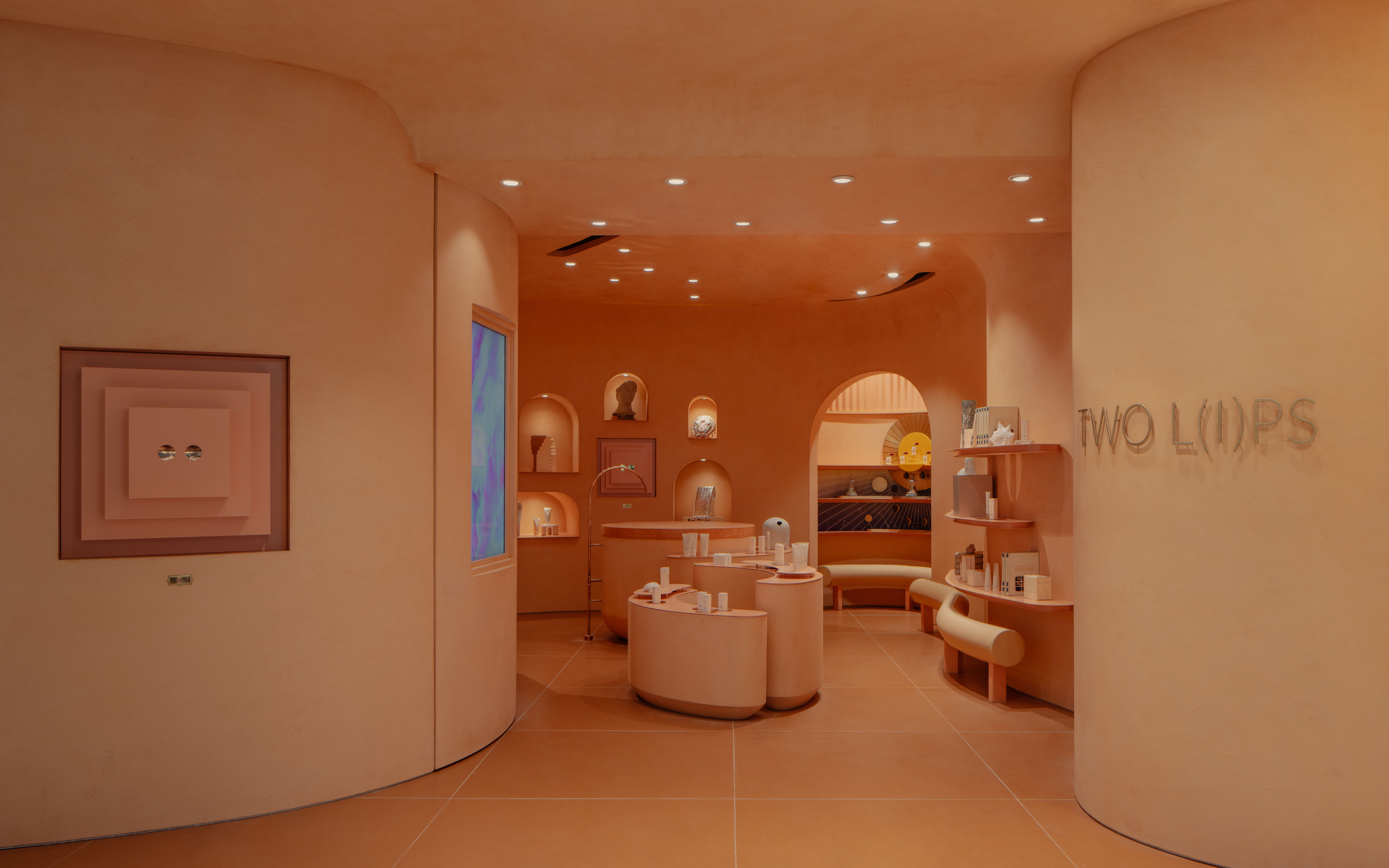 —
For more information, please email at:
​[email protected]